Equipment
U.B. Klem invests in equipment that supports our employees so that they can get the job done right. We take pride in our ability to process large quantities in an efficient, precise and cost effective manner. Scroll below to look at our equipment line-up.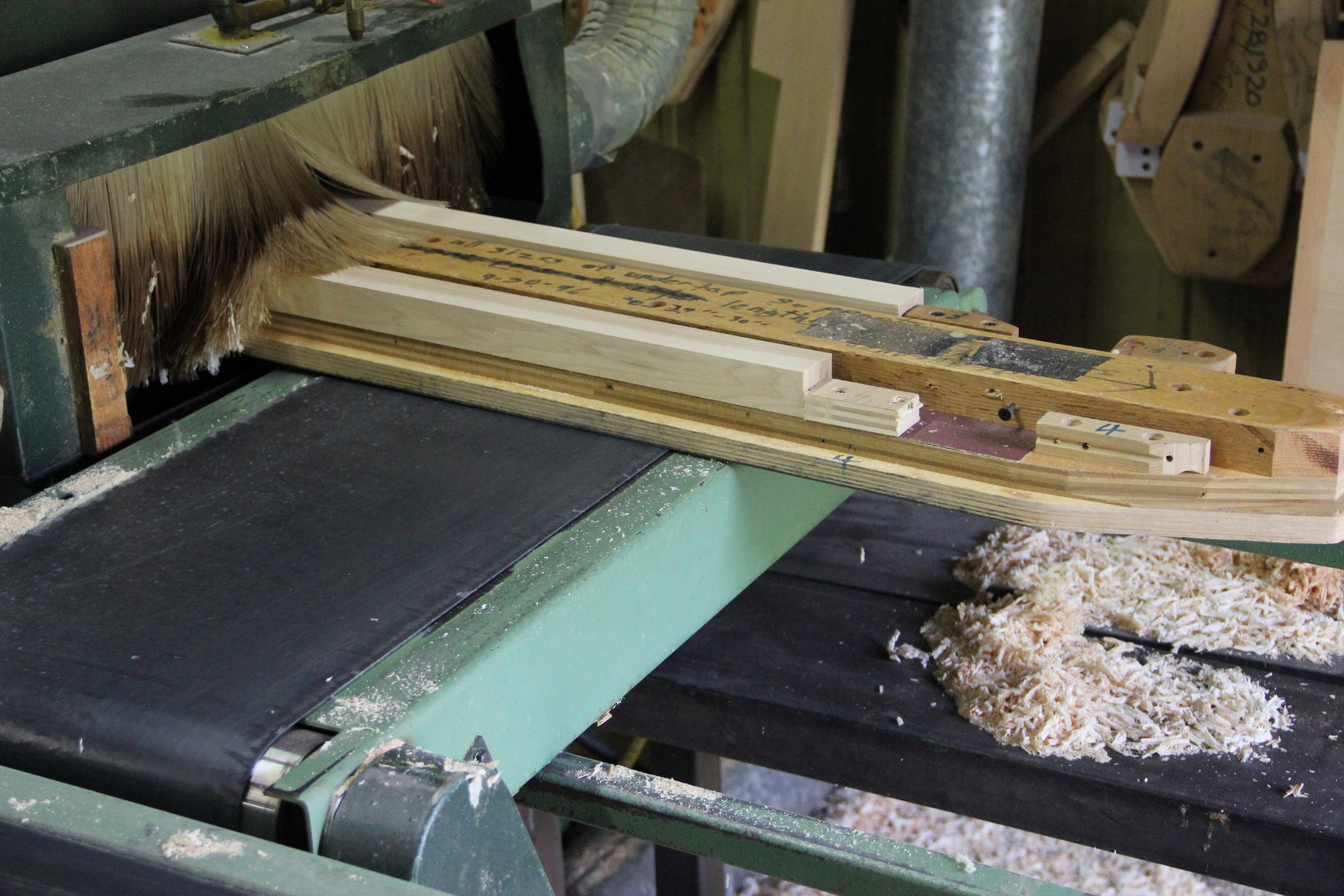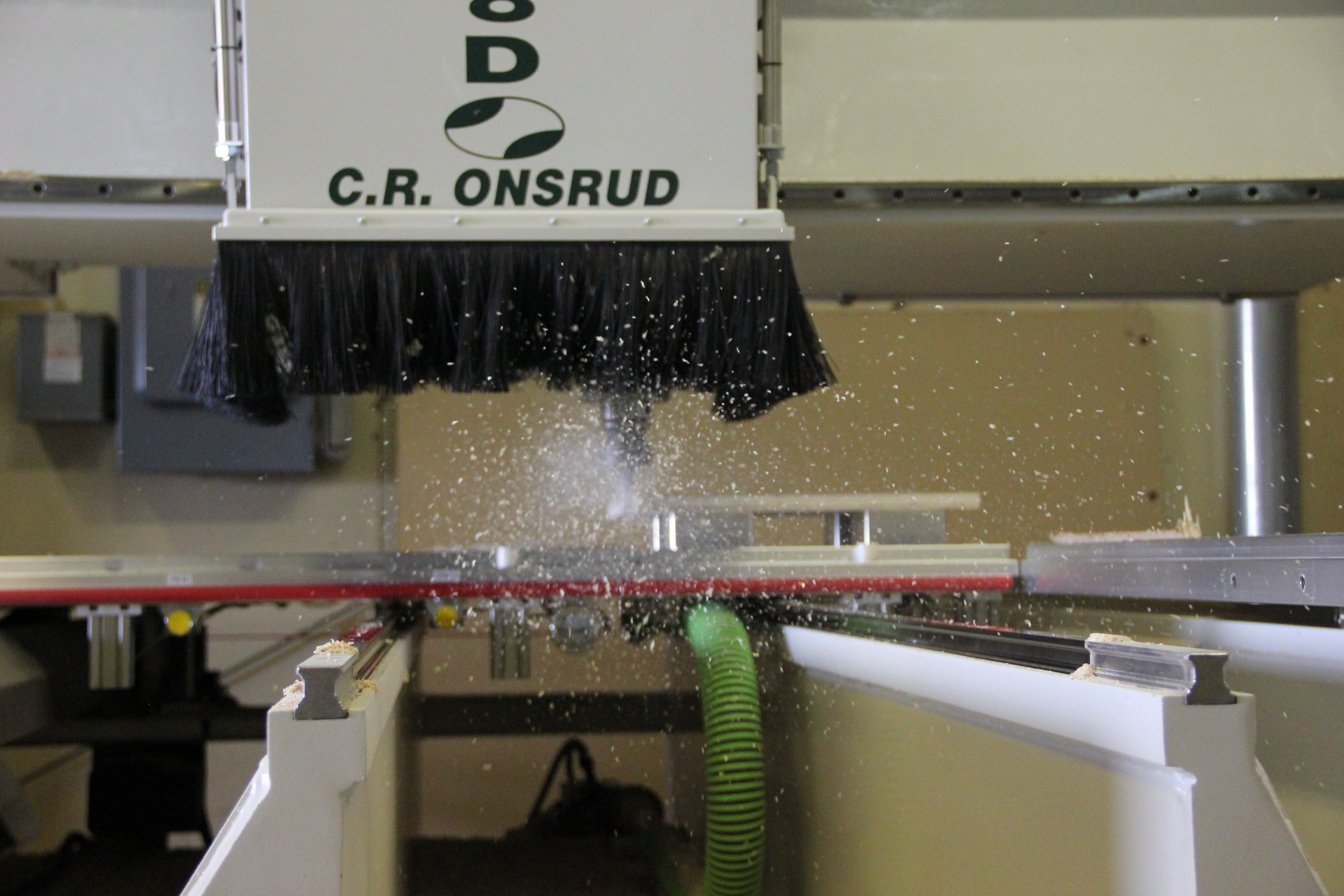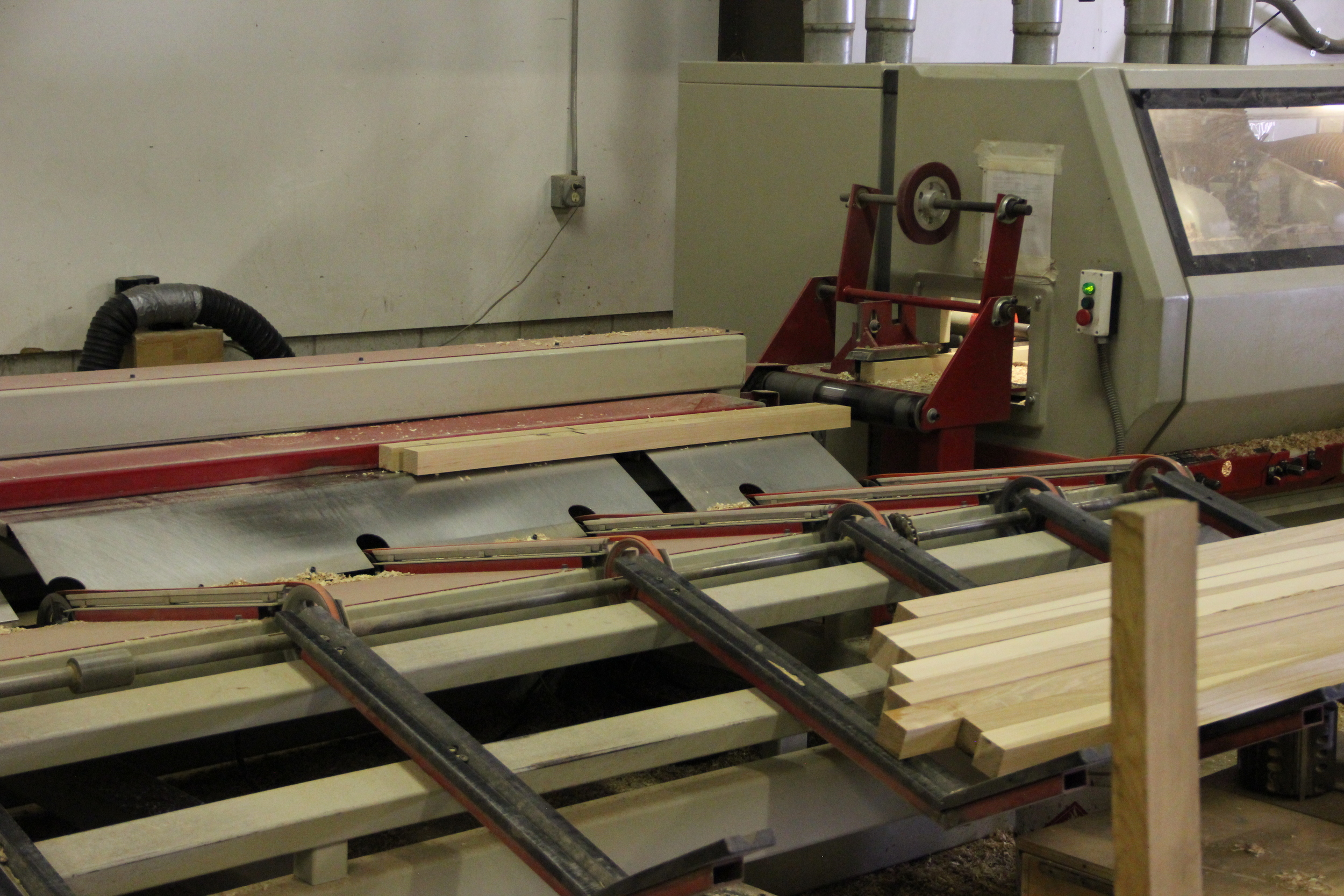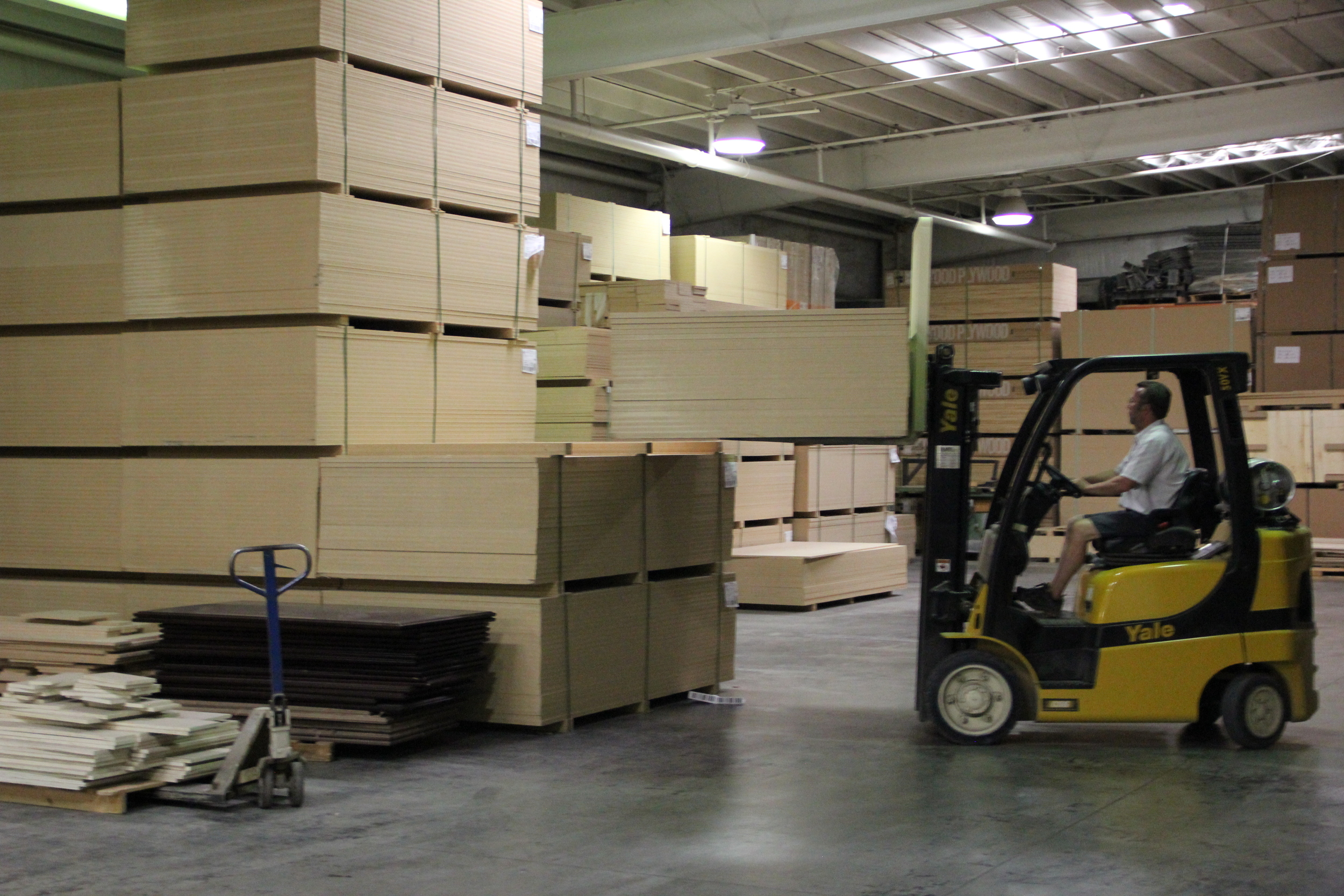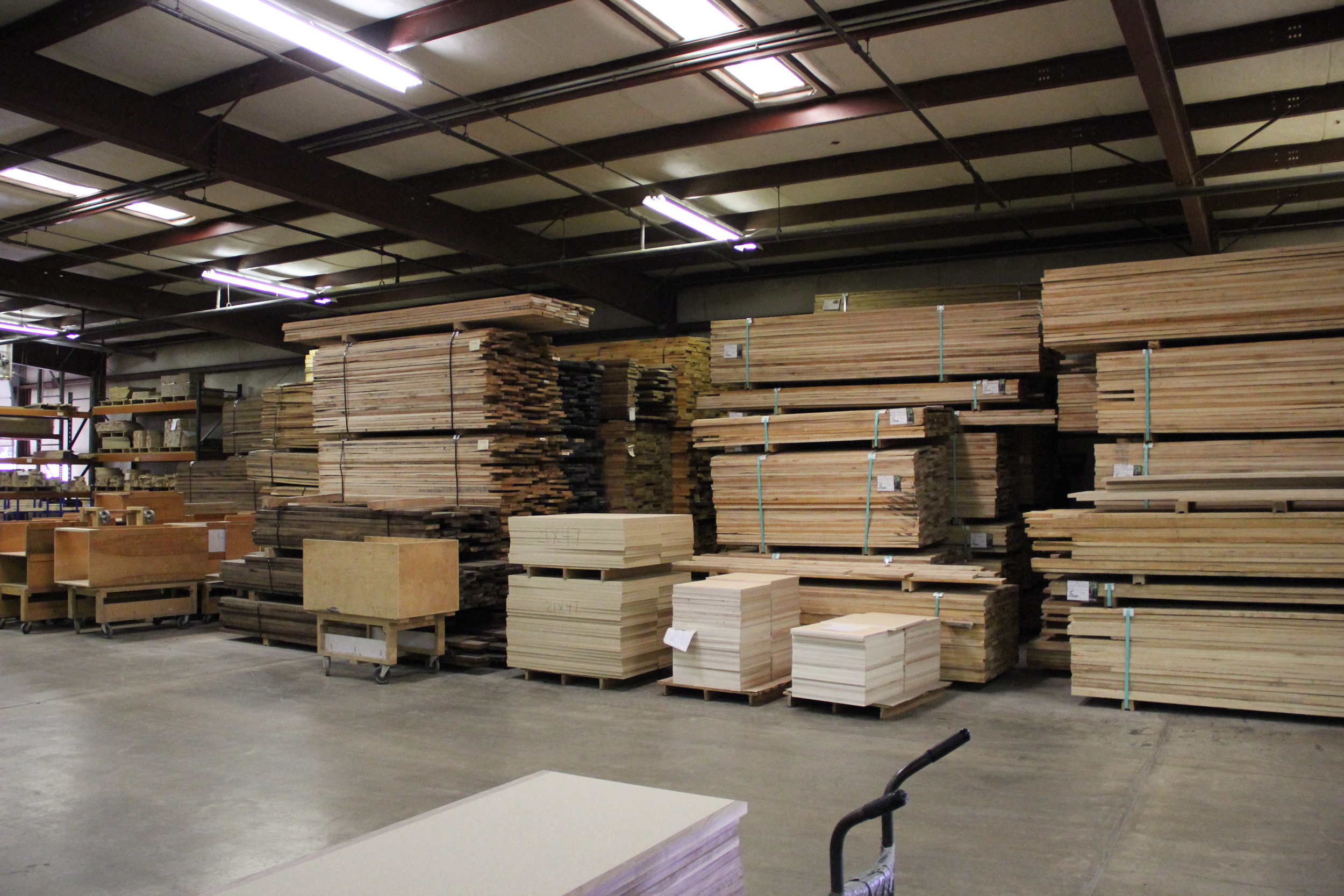 We are excited to announce the addition of a 2022 Greda Poker V5 CNC Lathe. In the last two years our turning business has substantially grown. We added a second traditional lathe to our line-up to help meet the growing need, but didn't solve our production issues entirely. We knew the Greda name for years, but when they showed us the newest version, "5", we knew it was a must-have machine for our facility. The Greda CNC combines multiple machines (4 headed tilting drill, cutting saw, shaper head, 3 different sanding heads, and a gouging knife) into one unit, providing maximum efficiencies for turnings. Since it is a CNC, the lathe can keep the axis still, allowing it to work on square legs too, which is a nicely added benefit.
The 2020 Bacci Twin-Jet 5-Axis machine continues to open doors into new lines of products that would have previously been unattainable. It has been a great addition to our CNC line-up. This is our first 5-Axis machine and helps us to be more efficient and competitive on current production parts. And now we can welcome difficult projects we would have previously declined.
Greda Poker V5 CNC Lathe – Product Max size: 47″ length / 4-1/4″ Diameter (square) ; Min size: 4″ length / 1-1/4″ Dia (square)
Bacci Twin-Jet 5-Axis CNC with two 55″ wide tables and four clamps per table
Onsrud CNC Router 148HD18CD "Extreme Duty Series" with two 6'x5′ tables
Heian CNC Router with two 5'x5′ tables
Onsrud CNC Router 122C16D with two 5'x5′ tables
Heian CNC Router with two 5'x8′ tables
Our new 2020 Heesemann 4 head 63″ Wide Belt Sander will allow us to efficiently sand/plane 9″ inches wider than our previous max of 54″.
Heesemann 4 Head 63″ Wide Belt Sander
Costa 52″ Planer Sander
Timesaver 52″ wide Abrasive Planer
2 – Timesavers Sander 43″ wide
Heesemann 54″ wide Sander MFA 6 Impression
For high production sanding, our max size is:
63″ x 136″ – Anything up to 63″ wide, we can go as long as 136″
Since attending the 2018 IWF show in Atlanta, we have had our eye on Weinig's new HSK Powermat Moulders.  Well, we finally pulled the trigger and ordered one in February 2021 and it arrived in June!  The Weinig Powermat 700, 6 head, HSK quick release moulder will significantly reduce setup times, allowing us to be more competitive on price for our products and moldings.  Can't wait to see what doors it opens for us in the future!
Adding a second Holzma Panel Saw in 2016 has given us the flexibility to have one machine dedicated to high-production customers while using the other to complete shorter quick-run projects.
2 – Holzma Panel Saw – Cutting Length 149.6″ / Cutting Width 145.6″
Weinig Finger Jointer – up to 16 feet long strips
Bacci Double End Tenoner
Weinig Cube 4 head Molder (S4S)
Mereen-Johnson Gang Rip Saw connected to a Weinig Hydromat 23C 5 head Moulder
Homag Edgebander
Weinig Dimter Opticut
Weinig Powermat 700, 6 head, HSK quick release Moulder
Centauro T5.1600 Copy Lathe – Max size for product: 63″ length / 7-3/4″ Diameter (square) / 10-3/16″ Diameter (octagon)
Centauro TC.1200 Copy Lathe – Max size for product: 47″ length / 4-1/8″ Diameter (square) / 6″ Diameter (octagon) 
Black Bros. 68″ Cold Glue Press with a 5′ x 12′ Air Pod Press and a 6′ x 8.5′ Power Pod Press
Doucet Rotary Clamp Carrier – Max size for high production: 51″ wide x 130″ long (10ft 10in)